02-04-2010, 01:09 PM
grizzley8u
Junior Member


Posts: 35
Joined: Aug 2008
Reputation: 0

I have strange opinions
---
A terrorist
What can a terrorist actually do ? If you become unafraid of the terrorism how can they effectively influence your life?
Answer the only way is by other people being scared or being caught in a act of terrorism which you probably have better odds of winning the lottery.

A Politician
What can a politician actually do ? quite a lot they can pass stupid unenforceable laws, steal from the state, lead a country into morally dubious wars?
Answer: Vote. every 4-5 years we get the chance to chance these morally vacuous people who claim to want to change everything then change nothing so as to stay in power and not make any decisions that would lead to them not being re elected.

A Banker
What can a banker actually do? Nick Leason brought down a bank single handedly collectively they can cause a world wide recession they can influence your life in more ways than I can even imagine, it's professional poker playing with your money!!
Answer: there is none I can think of they are unelected professional gamblers with your money, it's probably not if they do it again more a question of when and how?

Who will you kick?
---
[center]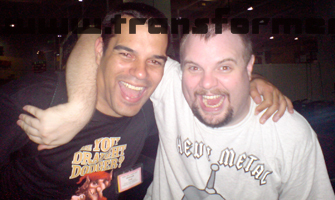 [/center]
[center]Grizzley8U and impactor only leaving to get the train since 2002[/center]

User(s) browsing this thread:
1 Guest(s)
Return to Top
Return to Content