11-28-2008, 07:06 PM
GALVY
Senior Member


Posts: 349
Joined: Aug 2008
Reputation: 0

Re: "The Long Road" Chapter one- The Breakthrough
---
"rex my big freind" started galvanize " i seem to have ,er, misplaced my security code for this checkpoint, and that ugly lookin hound is coming this way. if we can get past the mutt i have a knock out grenade on me for the guards, but that hound is a bit more of a problem"

the hound began to alert the guard in the booth to the two of them and began to run in their direction....
---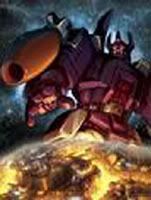 IM NOT MAD, IM LOVEABLE!!

User(s) browsing this thread:
1 Guest(s)
Return to Top
Return to Content