01-01-2009, 03:08 PM
GALVY
Senior Member


Posts: 349
Joined: Aug 2008
Reputation: 0

Re: "The Long Road" Chapter one- The Breakthrough
---
galvanize came to a sudden stop in front of the femmebot.

"thanx so much for getting rid of our little problem there. my names galva...

BLAM!!!! the sound of the guards rifle sounded as it blasted through galvanizes shoulder.

"AAARRRGGGGHH,,,,, IM HIT!!!! REX REX HELP MEEEEEEEE!!!!"
---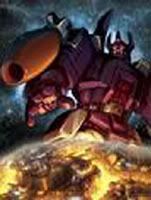 IM NOT MAD, IM LOVEABLE!!

User(s) browsing this thread:
1 Guest(s)
Return to Top
Return to Content