10-03-2008, 07:46 PM
GALVY
Senior Member


Posts: 349
Joined: Aug 2008
Reputation: 0

Re: "The Long Road" Chapter one- The Breakthrough
---
"ill take 75 by 4th" shouted galvanize.
a small smile appeared on the edge of his mouth,"i know the surrounding are pretty well and should be able to make a good getaway. but i cant promise there arnt casualties. if any ones in a few hundred feet they gonna be in for a world of pain"
---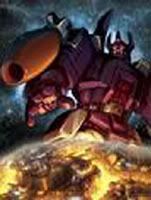 IM NOT MAD, IM LOVEABLE!!

User(s) browsing this thread:
1 Guest(s)
Return to Top
Return to Content