10-24-2008, 08:54 PM
GALVY
Senior Member


Posts: 349
Joined: Aug 2008
Reputation: 0

Re: "The Long Road" Chapter one- The Breakthrough
---
as galvanize came too he realized a lot of folk had gathered above.

" im ok folks he quietly said, just my pride thats hurt. any chance of a line down here?"" the whole street just collasped under me" he lied
"we need to seal the street off, just as a precaution of cause,no traffic should come this way till we determin what happened"

galvanize couldnt help but stare at the mech direclty above him.
---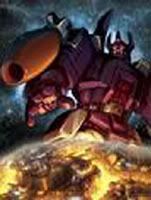 IM NOT MAD, IM LOVEABLE!!

User(s) browsing this thread:
2 Guest(s)
Return to Top
Return to Content