11-01-2010, 06:50 PM
Hellhound
Member


Posts: 51
Joined: Aug 2008
Reputation: 0

Movember
---
Good evening everyone.
I know I'm only an occasional visitor to this parish these days, but give me a minute of your time - I am here to raise awareness for Movember.
This Movember, the month formerly known as November I've decided to donate my face to raising awareness about prostate cancer. My donation and commitment is the growth of a moustache for the entire month of Movember, which I know will generate conversation, controversy and laughter.
Prostate cancer is the most common cancer in men. One man dies every hour from the disease in the UK. This is a cause that I feel passionately about and I'm asking you to support my efforts by making a donation to The Prostate Cancer Charity.
You could help by sponsoring me (link below), or why not join in yourself?
• Click this link
http://uk.movember.com/donate/your-detai...id/546628/
and donate online using your credit card or PayPal account . Or,
• Send cheques and CAF vouchers (made payable to 'The Prostate Cancer Charity Re Movember') directly to The Prostate Cancer Charity – First Floor, Cambridge House, Cambridge Grove, London W6 0LE. Be sure to include the person's name on the back of the cheque.
The Prostate Cancer Charity will use the money raised by Movember for the development of programs related to awareness, public education, advocacy, support of those affected, and research into the prevention, detection, treatment and cure of prostate cancer.
For more details on how the funds raised from previous campaigns have been used and the impact Movember is having please visit
http://uk.movemberfoundation.com/research-and-programs
.
I'll be posting regular updates on Facebook and my 'Mo Space' page - stop by and have a look!
Cheers
Luke / Hellhound
http://uk.movember.com/mospace/546628/
---
http://www.myspace.com/bluesbeforesunrise_uk
http://classictransformers.blogspot.com/
11-01-2010, 08:54 PM
Sunstreaker
Shallow but shiny!


Posts: 1,087
Joined: Aug 2008
Reputation: 1

Re: Movember
---
Moustache for the win!

Well played Double H!


---
11-02-2010, 08:57 AM
phantomfish
Member


Posts: 247
Joined: Aug 2008
Reputation: 0

Re: Movember
---
I am also participating at my college in Leicester. Pages aren't set up yet but I will be posting my updates on
twitter
. Already have £21 pledged in sponsorship at work and the stubble is growing!
My girlfriend and family hate the idea of me with a tache but its for a good cause!
---

11-02-2010, 01:26 PM
quartz
Administrator


Posts: 266
Joined: May 2011
Reputation: 0

Re: Movember
---
They are doing it at my work as well, I probably won't participate myself but I will sponsor people once my pay clears.
11-06-2010, 06:36 PM
GALVY
Senior Member


Posts: 349
Joined: Aug 2008
Reputation: 0

Re: Movember
---
ive sponsored my elder bro. he looks so stupid with his tache. but all a good cause. well done folks.
---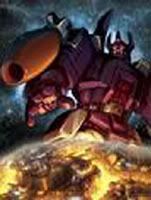 IM NOT MAD, IM LOVEABLE!!
11-07-2010, 12:20 AM
Highram
Member


Posts: 93
Joined: Aug 2008
Reputation: 0

Re: Movember
---
My dad did it last year and he's doing it again this year.
He looks wierd in a moustache. :lol:
---

User(s) browsing this thread:
1 Guest(s)
Return to Top
Return to Content