12-15-2011, 08:00 PM
Ghosty's Guide to the Retaliation Trailer.
---
Here's what I've found in the trailer that may be of interest to people.
The Rattler? Sure looks like it, certainly an interesting update and does that mean the Rattler will be on our shelves in the UK? I sure hope so.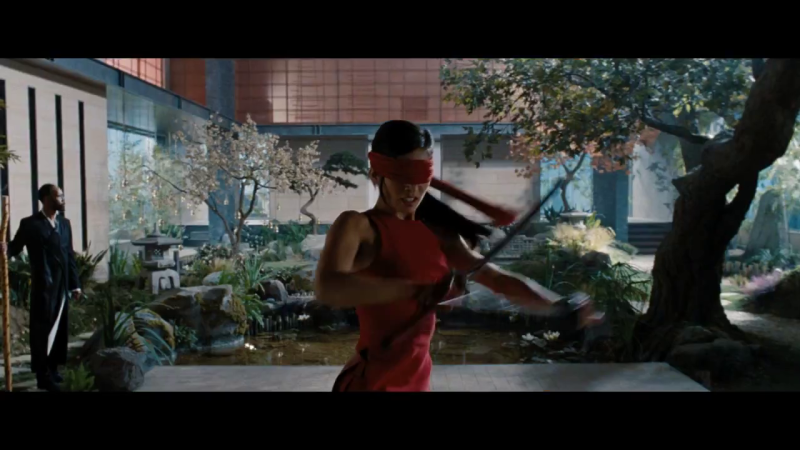 Jinx, what with FSS figure and I'm sure a movie toy too, fans will be rejoicing over this inclusion.
Ahhhh Cobra Commander himself, looking much better than in ROC, and LOOK! a Cobra Trooper in the background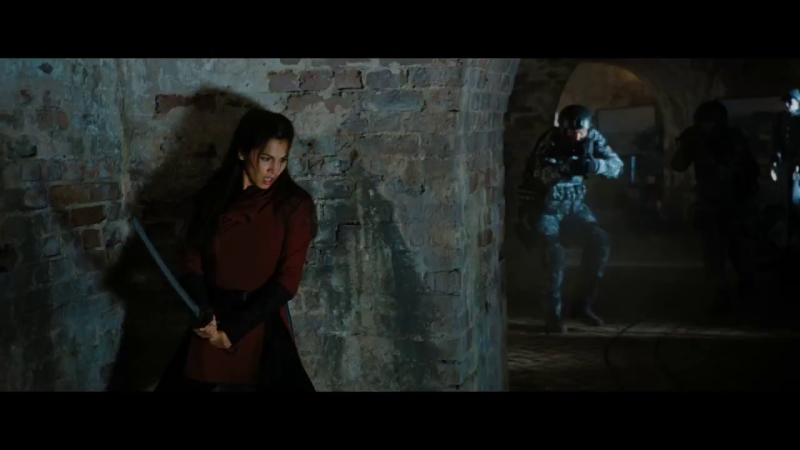 More Blueshirts, nice costume update but the helmets look a little clunky to me, but I guess if they painted standard issue kevlar headgear blue people would have thought they were the UN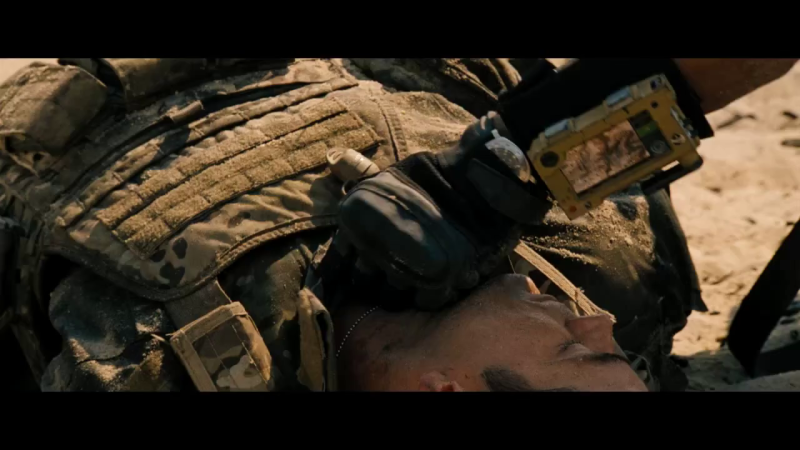 RIP John Doe, well it's not Duke nor Ripcord or Scarlett (at least I hope not with those sideburns)
The Water Moccassin, Helmed by CC with Storm Shadow 2 Blueshirts and a Red Ninja. It's not the WHALE, I know Fans want it but I'm going out on a limb here and saying they're not getting, hope I'm wrong on that one though.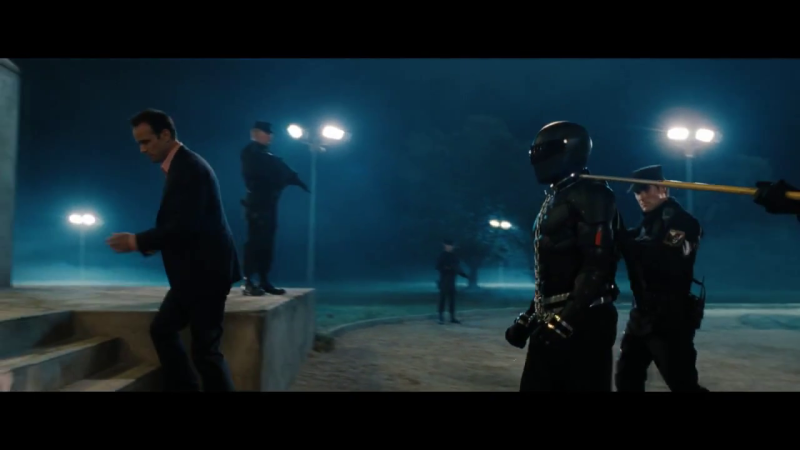 Snake Eyes Captured and you can see quite nicely how they have removed those stupid lips from the first costume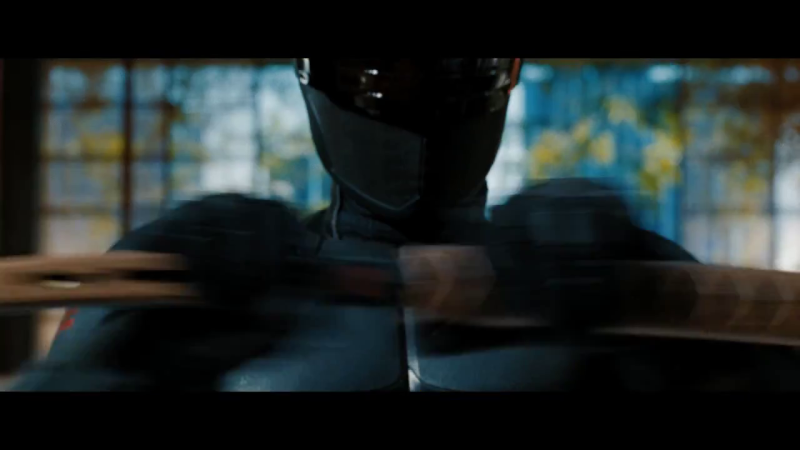 Another close up of lipless SE, note the cloth part to allow breathing
HISS Tank?? Well I can tell you it's real and called the Ripsaw and has been in actual development for Military use for some time now............ sure looks like the frame for a HISS though....
These 2 shots throw me a little, the first scene shows 3 yup THREE people coming down the zipwire, I hear you say Red Ninja, but SE
AND
Jinx didn't notice them that close? Seems odd
My initial thoughts are that maybe...... just maybe they are putting Jinx in the Red Costume she's always been associated with, and the black and yellow clad female ninja is none other than Agent Helix........ but that's just a hokey theory
But then there's just 2 of them on the cliff face so maybe it's a Red Ninja after all......... Phooey..... I liked my idea better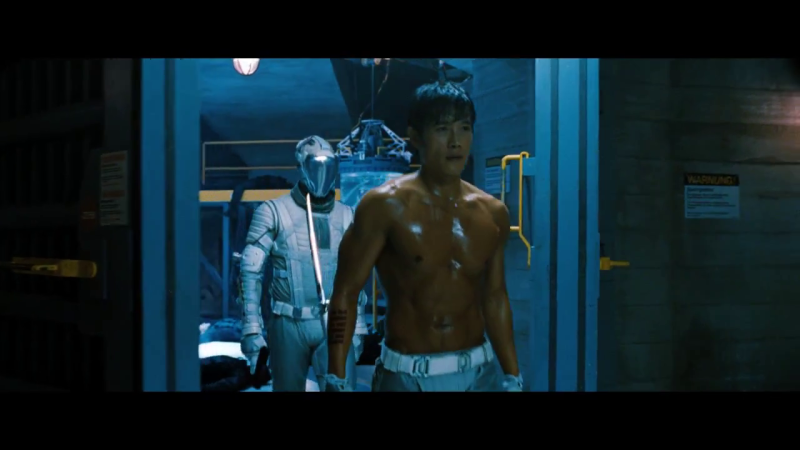 Storm Shadow and .... errrr I hereby dub thee Cryo-Viper as it likes like SS has been in Cryo healing or just defrosting from ROC, although it would be awesome if he turned out to be Ice Cream Soldier
Last but not least (mainly due to the conflicting feelings it would induce in Minion) we have The Rockblock decking Firefly.
---
The very existence of flamethrowers proves that some time, somewhere, someone said to themselves, I want to set those people over there on fire, but I'm just not close enough to get the job done.
12-15-2011, 11:46 PM
Sunstreaker
Shallow but shiny!


Posts: 1,087
Joined: Aug 2008
Reputation: 1

Re: Ghosty's Guide to the Retaliation Trailer.
---
Good job Ghosty!


But Dem's don't look like Cobra Troopers to me though...





Dem's look like Alley-Vipers!



The Red Ninja 'slide' thing looks like it's been put out of continuity to me. I think the last Red Ninja (Red Ninja Leader?) Is chasing after SS and Jinx as they continue to make thier way to... whatever destination they have! You'll notice they have less kit - notably the big grey bag that was pinned to the mountain side. Yellow and Green/Black Jinx makes sense to me. Kamakura colours so she doesn't look like a red ninja. That's a good play on the production designers part.

I reckon we'll be seeing a fair few 'Ninja Lightning Cycles' this time round.


---
01-02-2012, 05:11 PM
minion
Senior Member


Posts: 647
Joined: Aug 2008
Reputation: 1

RE: Ghosty's Guide to the Retaliation Trailer.
---
The Rock is going to own this entire film!

Liking the Rattlers, but the other stuff doesn't interest me one way or another. I'm nopt enough of an expert on real life military weapons or enough of a Joe geek to scream in excitement over it. As long as it looks good on screen then i'm all for it.
---

HamStar Customs - Mighty Muggs, Vinyl & More.
Not currently accepting commissions, will update when open for orders again.
01-02-2012, 07:22 PM
Moonbug
Member


Posts: 143
Joined: Jun 2008
Reputation: 1

RE: Ghosty's Guide to the Retaliation Trailer.
---
I spotted the Rattler, Moccassin, Red Ninjas, Cobra Commander first time around at full speed, but I missed Firefly and the Alley Viper. Looking at the pictures they really are Alley Vipers but that they won't actually be called that on screen.

The shot showing its not Duke will no doubt please many people who thought it was him that was being shown.
---

Transformers Resource
01-03-2012, 01:03 PM
RE: Ghosty's Guide to the Retaliation Trailer.
---
All those pictures are missing the number one thing in the film, the Rock!
Good work though Ghosty, I was going to be well peeved if Duke was killed off so easily

User(s) browsing this thread:
1 Guest(s)
Return to Top
Return to Content