Ironworks
Click the link or image above to view the
Ironworks toy gallery
. The gallery contains 4 images of this figure for your viewing pleasure.

Transformers Generations Deluxe
The Transformers Generations Book and Transformers Generations Deluxe Book both contained various Transformers concept art, most of which had never been seen before. Transfor ....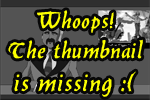 Hasbro Inc submitted a trademark application for
BRUSHBEAST BY ROTOBRUSH
with the USPTO on the Wednesday, 18th March 2015. The mark was submitted within the category
Power-driven cleaning device for industrial air pollution control equipment, namely, a device that produces high intensity impulse waves that loosen collected or impacted dust and debris without damaging the equipment
and currently has as status of
A Section 8 declaration has been accepted.
.