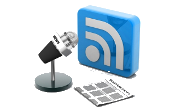 Our Summer Special of updates continues here at Transformers At The Moon, even though we are now well into the Autumn / Fall, with the latest addition of Character Models from our collection.  This evening's updates continues our recent theme of commemorating the DVD release of Beast Wars II by publishing the character models from the show and, as such, we are proud to bring you the following new galleries.
Beast Wars II Backgrounds - This gallery contains 62 scans of backgrounds from the show.  Some of the sheets you will notice have been coloured, by hand, this was not done by ourselves.
BB - We have published 5 scans of character models for BB, one of which is an early concept art.
Big Horn - We have published 19 sheets of character models of the Cybertron known as Big Horn.
Bigmoss - You can now find an image gallery containing the 5 character models for the Insectron Bigmoss.
Dirge - You can find 7 character models of the Destron Dirge from the Beast Wars II show.
Dirge-gun-  During the Beast Wars II series Dirge gets upgraded into Dirge-gun and so you can also find 5 character models of that character
Diver was one of the original members of Leo Convoy's Cybertron's and now 11 character models of the little green frog are available for you to view.
Drillnuts - Drillnuts is another member of the Insectrons and was a toy that we purchased whilst at Auto Assembly 2011, so we actually owned his character model before we owned the toy.