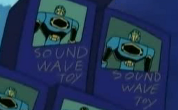 Hasbro have announced increased net revenues for the full-year of 2015 of 4% to $4.45 billion. Part of the growth was due to the success of the Star Wars property along with the Marvel and Jurassic World products with both over-performing when compared to their expected revenues.
Transformers revenues dropped by 1/3 which is blamed on an unfair comparison with 2014 as that was a movie tie-in year but still performed far better than was expected in a post movie year. Typcially Hasbro Inc see a 50% drop in revenue in the year directly after a movie release.
At the end of the call it was confirmed that further information regarding the upcoming entertainment releases for the Transformers brand shall be given out this Friday including details of the writers room.
The Star Wars movie tie-in products swapped US to international sales figures from around 54%-46% split in favour of US and Canada (pre -The Force Awakens product) to 46%-54% afterwards.
During the call, which is currently ongoing, Hasbro announced that they will be releasing several new internal brand (i.e not licensed) over the next couple of years.