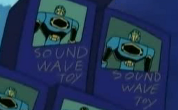 The NPD Group report that toy sales within the UK dropped by 2.8% in 2017 pointing at Brexit, under-performing licenses and issues around counterfeit toys as the primary causes. Total revenues for the year are reported as being £3.4 billion meaning that despite the decline the UK is still positioned as the largest market in Europe with three years of growth between 2014 and 2016.
Natasha Crookes, director of public affairs and communications for the BTHA stated that "the increasing breadth and depth of counterfeit toys is a real concern, with over £400 million worth of sales being lost to the industry, as well as the cost to companies from the theft of innovative design".
When asked to comment on the growing UK Collectable market Ms Crookes commented that they were "an unstoppable force within the industry". Figures show that the sector grew by 17%, dominated by Fingerlings, with the category now making up 9% of the overall value and 19% of all units sold. Frederique Tutt, global toy analyst for the NPD Group added that they "have seen significant year on year growth" in Collectables.
Doll play-sets, pre-school figures and action figures also all saw strong 2017 sales so it was not all doom and gloom outside of the collectable sector.