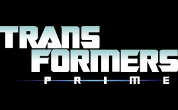 In two small posts over on Don Murphy's message board Roberto Orci teased fans with the news that Frank Welker has been in the studio along with Peter Cullen recording voices for Transformers: Prime as well as answering a question regarding Starscream's character returning to his G1 routes with "yes".
The Frank Welker post reads as the following: "Really excited to see what you guys think about it. Seeing Cullen and Welker together in the recording studio was mind blowing."
Thanks to SantaPrime for the news.
Don't forget to stay with us or our"under-development" sister site www.transformers-prime.com for all your Transformers:Prime news.