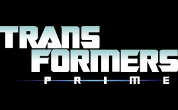 ­
TFW2005.com
have published an interview with
Sumalee Montano
, the voice of
Arcee
from Transformers Prime.
Q.1 To start with, tell us a little bit about yourself, Ms. Montano. What is your background? How did you get into acting and voice-acting? What roles have you starred in before?
I've been acting since I was a kid, but mainly as a hobby and extra-curricular activity in high school and college. After I got my undergraduate degree from Harvard, I became an investment banker. But after a couple years of doing that, I realized life is too short to be working in a career that you don't really love. So I quit and decided to become an actress.
My first voice-over job was a radio commercial. My first on-camera job in Hollywood was a recurring role on ER. I've enjoyed playing a lot of different guest-starring roles on TV, including shows like Bones, Boston Legal, Big Love, and most recently on a new comedy called Glory Daze. Transformers Prime is really my first TV series where I get to play a "starring," series regular role.