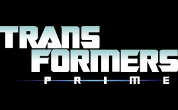 Autobase Aichi have posted details of another Transformers Arms Micron campaign
icron presents details of the Shining Arms campaign start has been published from September 29.

Micron four will be delivered in each store as usual, you have only one type of Allouez, this time, four different color variations of the distribution. A combination of four different tastes, that will make the rainbow shield.
Distribution outlets, such as the distribution terms are as follows.

* (Clear Red) Shining Allouez R: 3000 yen or more goods in all stores TF Prime Toys R Us.
* Shining Allouez GR (Clear Green): Toys ion at the box office, master Optimus purchase Arms.
Allouez Shining * P (Clear Purple): 3000 yen or more goods TF Prime Joshin at Bic Camera.
Allouez Shining * Y (clear yellow): 3000 yen or more products EDION TF Prime, Yamada, Yodobashi at.