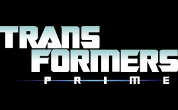 I have updated www.transformer-prime.com as well as its parent site www.transformertoys.co.uk with some new high-resolution stills from the first four episode of Transformers Prime.  This now means that you can find HD stills from all five parts of Darkness Rising on both websites.
You can find the image galleries easier on Transformers Prime here, here, here and here (for the sake of completeness, part 5 can be found here).
I have also updated the code behind Transformers-Prime.com so that when viewing the resource galleries, if there is more than one page of images as well as clicking on the "jump menu" to navigate between pages you can also press the CTRL key on your keyboard and then type in the number of the page you wish to view.  You have 1 second from pressing the CTRL key to complete the keystrokes though, so best not dawdle.  So to jump to the third page simply press CTRL then release that button and press the 3 key (it can be on the numeric keypad or the main keyboard it doesn't matter).