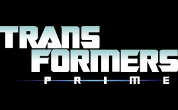 Transformers Prime voice actors, Jeffrey Combs and Tony Todd, appeared at the El Paso Comic Con in Texas this weekend in which Jeffrey Combs (Ratchet) made mention to a few things which suggest that Transformers Prime may be coming to a premature end two years earlier than was originally planned. TFW2005 board member MiraiBaby was at the convention and reported the following:
Season 3 of Transformers Prime only contains 16 episodes
Jeffrey Combs stated that they had "just finished recording the last episode to season 3"
He is also quoted as having said "Unfortunately this iteration of the franchise is coming to an end"
With the recent "Beast Hunters" trademark being applied could this mean that Prime will end in 2013 with that taking over? At the same time the recent leaked Hasbro document which suggested that Transformers Prime was still planned to continue right through 2015 suggests otherwise.
With the New York ComicCon due to take place next month, keep your eyes on to the Internet for the latest news on this story.
Credit goes to TFW2005 for the initial report