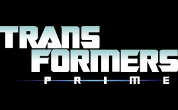 With just 2 days left to sign up for the TFCC subscription service, Tformers shot some questions toward the club and Pete Sinclair took the time to fire back some answers. You can also see a new shot of Ultra Mammoth chillin with Optimus Primal. Here are the main points from the interview which can be read here.
The Transformers subscription service came about due to the great reception from the G.I. Joe subscription service using the same frame work with a few tweaks.
With 6 figures planned for the first year the idea was to touch on different mythos and to do a little gap filling.
The subscription service replaces the members exclusives but convention exclusives remain unchanged.
In the fiction there will be some interaction between at least five of the six characters even though they are from different timelines.

If you want a sneak peak of the comic action, check out the 2 page comic preview.
The main thing to take from this is that the Transformers Collectors Cliub Free Figure will no longer exist.