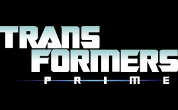 The Hub have issued the following press release regarding Transformers Prime series starting on Feb 11th 2011.
The Hub, a television network for kids and their families, will premiere its original half-hour, full CGI animated series "Transformers Prime" in its regular weekly time period with a new episode Friday, February 11 (4:30 p.m. ET).
Announcement of the premiere date was made following the network's recent record-setting performance of its mini-series event, a five-part presentation of original episodes of "Transformers Prime," November 29-December 3. The highly anticipated programming event earned the network its best-ever audience deliveries among Persons 2+ and in Households. Also, for the five-day (Monday-Friday, 6–7 p.m. ET) time period average, "Transformers Prime" was the top co-viewed program among all kids cable networks with 43% of Kids 2-11 watching with Adults 18-49.*
Prior to the series' February 11 premiere, The Hub will present an encore presentation of the "Transformers Prime" five-part mini-series, beginning Friday, January 14 (4 p.m. ET) with back-to-back presentations of the first two half-hour episodes of the mini-series. On successive Fridays in the same time period, The Hub will present two additional episodes of the mini-series, leading to the February series premiere.
The new animated series will feature archrivals the Autobots and Decepticons as they once again face-off in their epic rivalry for control of Earth. The all-new mini-series will feature iconic characters of the franchise, including Autobots Optimus Prime and Bumblebee, and the ominous Decepticon Megatron, as well as introducing new human characters to the action series.
The Hub, which rebranded from the former Discovery Kids on 10-10-10, is a joint venture of Discovery Communications and Hasbro, Inc., and is available to 61 million U.S. cable and satellite households.
"Transformers Prime" is produced for The Hub by Hasbro Studios. Alex Kurtzman, Roberto Orci and Jeff Kline are executive producers. Kurtzman and Orci served as co-writers and producers on the hit feature film Star Trek, and are currently co-writers and producers for the feature film Cowboys and Aliens from Dreamworks/Universal, set for release in summer 2011. Kline is also executive producer of The Hub animated series "G.I. Joe Renegades."
*(Source: Nielsen Media Research; program based dayparts; most current; 11/29/10-12/3/10, co-viewing in NPower, L+7)
The Hub is a multi-platform joint venture between Discovery Communications (NASDAQ:DISCA - News) and Hasbro, Inc., (NASDAQ:HAS - News) with a goal of entertaining, enlightening, empowering and educating children and their families. The cable and satellite television network features original programming as well as content from Discovery's library of award-winning children's educational programming; from Hasbro's rich portfolio of entertainment and educational properties built during the past 90 years; and from leading third-party producers worldwide. The Hub lineup includes animated and live-action series, specials and game shows, and the network extends its content through a robust and engaging online presence at www.hubworld.com. The Hub rebranded from Discovery Kids on October 10, 2010, and reaches approximately 61 million U.S. households. The Hub logo and name are trademarks of Hub Television Networks, LLC. All rights reserved.