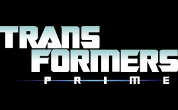 Synopsis have been released for Transformers Prime episode 21 to 24
2.21: Alpha; Omega
Air date: 28th September, 2012
Synopsis: Omega Keys and the secret they hold; Megatron takes extreme measures to harness the power of the Primes.

2.22: Hard Knocks
Air date: 5th October, 2012
Synopsis: As the race grows more desperate, Knock Out harnesses the power of sound while Starscream the power of hyper speed.

2.23: Inside Job
Air date: 12th October, 2012
Synopsis: When Smokescreen is captured, he learns the location of the Omega Key and attempts to retrieve all the other stolen keys.

2.24: Patch
Air date: 19th October, 2012
Synopsis: Starscream proposes a truce with Megatron but Dreadwing threatens to stand in his way.