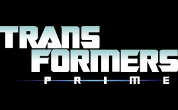 Many thanks go to Full Metal Hero for posting a confirmation images that some Toymaster stores are now stiocking Transformers Prime Wave 5 figures which include Kup, Rumble and Shadow Strike Bumblebee.
So far just Kup and Bumblebee have been spotted.
The only down side is that not everywhere has a toymaster, and if you live in an area like us, we never got past Wave 2.