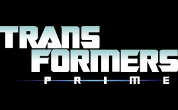 I have updated both Transformers-Prime.com and Transformers At The Moon with an image gallery and review / synopsis of the latest episode of Transformers Prime, episode 9 Convoy.
The image gallery contains 336 stills taken from the show in high resolution and can be found within the resources section of Transformers-Prime.com and the Cartoon section of Transformers At The Moon. You can find direct links to the galleries here on Transformers-Prime.com, and here on Transformers At The Moon.
Transformers-Prime.com uses a fancybox style image gallery which can often make it easier to view the images. You can also use your keyboard to toggle between the full size and scaled versions of the images by using the up and down cursor keys on your keyboard.