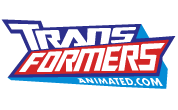 EJ Su has updated his deviantArt account with some behind the scene images from when he was working on some Transformers Animated concepts for Cartoon Networks
I just found these photos in my hard drive the other day and totally forgot that I had them. They were taken when I spent a week working on Transformers Animated concept at Cartoon Network Studios.

The sketches on the wall of the cubicle was just little portion of the sketches I did, I wish I scanned the sketches just for sake-keep.

Looking back, I wouldn't mind working there at the studios. The place is quiet, full of supplies and equipments, not to mention free drinks and snacks, as well as a giant TV and comfortable sofa to relax in. The last and not least, I get to watch some screening of the cartoons in production whenever available. Sweet!!