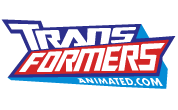 Sean Galloway has updated his blog with information and images on the Transformers Animated Dinobots, including a previously unmentioned Sludge.
Heya, gang! Here's some earlier concepts, out of a batch, I did for the new Transformers Animated. Basically I was brought onto the project to show some new organic shapes for the classic robots, Dinobots, and others.

I tell ya.... robots are tough as heck to draw. The technicality of things was pretty difficult. It was fun, but very challenging none the less.

My goal was to make them feel as if they had some Japanese aspects in them. For Sludge, I wasn't sure if 4 arms would work on him, but I figured what the heck, ya know? For Swoop I wanted to make him more ninja-esque.... Grimlock more Samurai-esque, and finally Snarl as more of a bruiser or a grunt from the bunch.