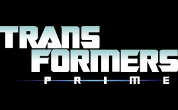 Vivid Reshift of The Allspark have posted a scan from special edition of the magazine kidscreen which confirms that Transformers Prime Beast Hunters will be the final season of the show before a new animated series starts in late 2014.
As for Hasbro's established stable of series, which drive the programming on its US joint venture network The Hub, the 13 episodes of Transformers Prime Beast Hunters due to launch this year represent the final chapter of the Transformers Prime story. It has grown to encompass 65 half-hour episodes that continue to roll out around the world. Look for a 75-minute Transformers Prime Beast Hunters movie to hit DVD shelves in Q4.

But that's note the end for Transformers. Arnesen says a "new iteration of the animated TV series" is slated for delivery in late 2014, which looks like it might be shaping up to be the year of Autobots, given that audiences are already expecting the fourth live-action blockbuster in July.
You can view the scan of the magazine article below.