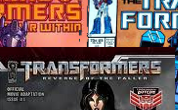 Jim Sorenson has posted two new articles on his blgo The Disciples of Boltax. The first covers the Transformation sequence of Metal Hawk, where as the second covers his GI-Joe Field Manual book which is out today


The G.I. Joe Field Manual hits stores TOMORROW! Get on down to your local comic book shop and pick up a copy. I'll post an official reaction thread, and I'd surely love to hear your thoughts.

For those of you who missed it, this is my compilation of G.I. Joe animation models from the 1983-1985 period. That includes both mini-series as well as season one. From Ace to Zap, from the A.S.P. to Zartan, it's a more than comprehensive guide to the G.I. Joe cartoon covering the Joe team, Cobra, and plenty of guests. M.A.S.S. Device? Check! Weather Dominator? Don't you know it! Honda Lou West? But of course! Oktober Guard? I'd be remiss otherwise.
en abandoned by the tail end of 1986.