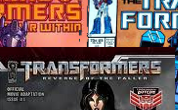 Simon Furman has updated his blog with a teaser for the upcoming IDW Spotlight on Grimlock
....this one's been a long time coming, inasmuch as I pointedly didn't want to lean too heavily, too early in the evolution of the IDW/TF-verse, on what's become almost my signature character across the various eras of Transformers in comic form. But, having trailered Grimlock (and his Dynobots) in Spotlight Shockwave, it was only a matter of time before the linguistically-strangled one (and don't go reading into that that I'm necessarily going to play IDW/TF-verse Grimlock like previous incarnations!) got a Spotlight of his own. That begged the question, who was IDW/TF-verse Grimlock?
How was he different? What drives him? What makes him who he is? I wanted to make sure that this Grimlock was presented as completely as possible as quickly as possible, and that we got well and truly inside his head.
Anyway, the actual events in Spotlight Grimlock (as well referencing Spotlight Shockwave, naturally) spiral out of the catastrophic conclusion to Devastation #6, in more ways than one. On the one hand, Skywatch, the alien-aware, off-the-radar government organization responsible for the salvage/reactivation/reorientation of Ravage and Laserbeak (in Spotlight Soundwave, etc), attempt to bolster their 'pet' anti-robot robot strike team with a Dynobot (or so). Things, naturally, don't go to plan (for reasons which will surprise you, I think), and this in turn sets in motion a blazing confrontation with another of the previously-introduced cast (and no, I'm not saying who), who gets some decent page time in Devastation #6.
Though self-contained, Spotlight Grimlock is most definitely a sequel to Spotlight Shockwave, inasmuch as it deals with the consequences (to Grimlock himself and the other Dynobots) of Grimlock's actions therein. Spotlight Grimlock is also a key part of what's coming next. Its crunching head-to-head opens the door for one of 08's (several) big 'events.' Can't say more, as I'm sworn to secrecy right now, but it's a crowd-pleaser!
Spotlight Grimlock is drawn by Marcelo Matere and hits in March 08. Don't miss it, really, DON'T MISS IT.