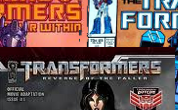 Jim Sorenson has updated his blog, Disciples of Boltax, with a new Ark Addendum entry. The new entry is the fifth part of Jim's look at Madman's Paradise. Here is a copy of Jim's description of the character models:
"It's been a long, twilight struggle, but we've made it through Madman's Paradise! We come to the final batch of models, the Golden One's loyalists.

Here you can see one of the tricks I sometimes employ. Treant the second and treant the first are obviously very similar models. To keep them from looking TOO much alike, at least on a subconscious level, I reversed the second one. It also makes the page flow better. Note that I didn't do that with the second Birdman model, because I believe it's just the same guy carrying some explosives. "