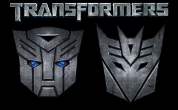 It's been confirmed that Mark Wahlberg will be taking over the lead role in the Transformers franchise. Below you will find the official release of the news
HOLLYWOOD, CA (November 8, 2012) – After an exceptionally successful collaboration on the upcoming "Pain and Gain," Michael Bay has cast Academy Award®-nominee Mark Wahlberg in the highly anticipated "TRANSFORMERS 4." The film will hit theaters June 27th, 2014.

"Mark is awesome. We had a blast working on "Pain and Gain" and I'm so fired up to be back working with him. An actor of his caliber is the perfect guy to re-invigorate the franchise and carry on the Transformers' legacy," said Bay.
Bay will direct the next installment in the "TRANSFORMERS" series, which begins shooting next spring. From Paramount Pictures, a division of Viacom, Inc., in association with Hasbro, the film will be produced by Don Murphy & Tom DeSanto, Lorenzo di Bonaventura and Ian Bryce, and executive produced by Steven Spielberg, Bay, Brian Goldner and Mark Vahradian.

Bay's first "TRANSFORMERS" film was a box office sensation in 2007, opening at #1 and earning more than $700 million worldwide. His second installment "TRANSFORMERS: REVENGE OF THE FALLEN" in 2009 grossed more than $830 million worldwide. In 2011, "TRANSFORMERS: DARK OF THE MOON" was an even bigger hit worldwide, grossing more than a billion dollars to become the 5th highest grossing film of all time. To date, the franchise has earned more than $2.6 billion worldwide.
No word as yet on who his female companion will be though