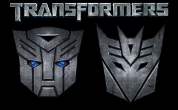 Paramount Digital Entertainment International has signed an online distribution deal with the Arts Alliance Media's Vizumi network, its first within the UK, to distribute Paramount Pictures US movies over the internet. The deal meals that films distributed by Paramount Pictures are now available to legally download to rent or own. The deal covers both old and new titles. Films such as The Italian Job and The Untouchables cost as little as £2.99 ($6.09) to buy from such online retailers as LoveFilm, Tiscali and Emap's Empire
"As we seek to broaden our digital footprint across Europe, I'm confident that with the quality of our movie catalogue, along with the strength of our current releases and our upcoming slate, we will provide a compelling proposition for our consumers and our partners alike," said Thomas Lesinski, president of Paramount Digital Entertainment.

Arts Alliance Media claims to have the largest aggregated online distribution rights collection in Europe, having now signed deals with 20th Century Fox, Sony Pictures, Universal Pictures, Warner Bros, Paramount Pictures, Momentum, Icon, FremantleMedia, Tartan and Discovery Networks..

Source: artsalliancemedia.com