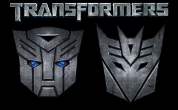 ShootForTheEdit.com admin Nelson has posted some information and images from his trip to the Chicago set for Transformers: Age of Extinction. Below you will find a quote of what "Nelson" had to say
As some of you know, I visited the TF4 set in Chicago a couple of weeks ago. I won't bore you with the details, but here are some things I noticed and discovered.

Michael has a totally new crew for this movie (aside from the DP & the AD). Stunt people & drivers, SFX crew, camera crew, and grips. I guess it goes with the whole "fresh" feel and look of TF4.

...

The truck company for Optimus Prime in TF 1-2-3 never wanted anything to do with the movie franchise. Before filming the first TF movie, the production crew approach the truck company to see if they could lend them 2 trucks. They said no. The producers then found 2 old rusty 1995 models that barely worked and gave them a paint job that got the job done with a very tight budget for chrome and stuff. This time around, Western Star (a subsidiary of Daimler Trucks North America) gave them 2 new trucks. No questions asked.

Optimus Prime was painted by West Coast Customs.

...

There are 2 of every car, truck, and vehicle in this production (one for back up).

1 Bugatti is owned by a private owner. The other is a loaner from Bugatti.
1 Lamborghini Aventador was purchased by the studio. The other was purchased by Bay (the one with the interior shots in the movie).
1 vintage 1967 Camaro SS (BumbleBee) is owned by the studio, the other by Bay.
Optimus and BumbleBee GGI renders are still being tweaked. Optimus looks grand and BB looks sleek, refined and badass.

...

Bay showed me a 5 min sizzle reel. It was f-ing amazing. After I saw it, he asked me "Kinda boring eh?" I think with all the pressure he's got, deprecating himself is his idea of humor. It also probably makes him strive more towards creating a kick-ass movie.

...

In the picture above you can see BumbleBee's head (paper weight) made of car parts (gears and stuff).

All the catering trucks have California license plates, I wonder why? I wonder if the local catering companies got tossed because of the leaked call sheet? Some how the food is better this time around (IMO).
All images are copyright of Michael Bay by Michael Bay Dot Com, on Flickr
You can view the original post along with the images over on ShootForTheEdit.com as well as after the jump along with all of the other official images.