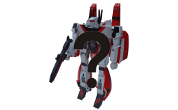 Big Bad Toy Store has posted up listings for Transformers Masterpiece MP20 Wheeljack and Transformers Masterpiece MP-21 Bumblebee. The listsings are yet to be confirmed, as BBTS have been incorrect before on pre-orders, although they did correctly list Masterpiece Tigertracks before the figure was annouced.
MP Bumblebee, Bumble in Japan, is expected to be realased as MP20 so the news that he may be MP 21 with Wheeljack as MP 20 is some what of a suprised
We have this filed under rumour at the moment. If Wheeljack is done then we'd expect a blue Slicer recolour to be released as well.