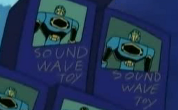 Hasbro Inc has filed for a patent covering a new piece of technology that would allow children to 3D-scan their toys to their smartphone as well as send them as an output directly to a 3D printer!
The US Patent Office website was updated last week with details that describes Hasbro's concept as a "rotating platform on which kids can place their toy in order to scan it as a 3D image". it goes on to describe how the user would then have the ability to incorporate the 3D scan into a game, or output it to a 3D printer.
The application covers the design for a base station, turntable with a manual crank for kids to rotate, a bluescreen style backdrop and a dock for holding on to an iPhone.
The original application can be found here with a more detailed explanation and coverage on 3ders.org. Late last year Disney's applications for 3D scanning was approved and Hasbro have mentioned 3D printing for their brands several times over the last couple of years.
With Hasbro Inc aiming for more immersive play and cross over of digital and analogue play-time for children, this scanning technology is further evidence of the direction in which they are likely to head.