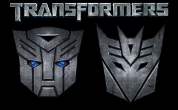 UK Tabloid newspaper,
­­The Mirror
, is reporting that Megan Fox was fired from the cast of Transformers at a direct request by Producer Steven Spielberg.  According to the paper, Mr Spielberg "
was outraged after she compared Michael Bay to Hitler during a press interview
".  The story is based from a comment that Director Michael Bay said in passing at the premier of Transformers: Dark of the Moon where he is quoted as having said "
You know the Hitler thing? Steven said: 'Fire her right now.'
".  Mr Bay has previously stated that he was not hurt by the comments, with Megan reporting that she left the third in the series to pursue other opportunities.