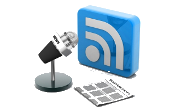 e-Hobby have posted part 2 of their interview with Hidetsugu Yoshioka where he gives his frank opinions on artistic techniques, characterization, and US comic writing. This is the second of the three part interview which is available in both Japanese and English.
Japanese -http://www.e-hobbymagazine.com/information/4718.html
English - http://www.e-hobbymagazine.com/english/information_en/4726.html
Here are some snippets from the interview
From Twitter: Are there any stories or scenes from the Marvel comics that you're fond of?
Yoshioka: Rather than any specific scenes, I liked how they'd lump guys like Bludgeon, Octopunch, and Stranglehold together, and make you wonder what they could possibly have in common. (Laughter)
From Twitter: "Your use of heavy shadowing, evoking the atmosphere of American comics, gives an intense visual appeal to your works. When drawing in that style, what's the vision behind your art?"
Yoshioka: In Japan, there's a style of manga called "gekiga". It's pretty much a dead genre now. (Laughter) This style used a lot of shadowing, which would make the panels seem more distinct when compared with typical white backgrounds. Gekiga were practically pitch-black. I read some of them when I was a kid, and it had an influence. Japanese art doesn't usually use shadowing that much. It must have been after Katsuhiro Otomo that people began using screen tones to tighten up art.
From Facebook: "Would you ever consider working on Transformers comics for the Western market, such as titles published by IDW? I know we'd love to see your work published on our shores!"
…As you can see from this question, you do have a lot of global fans. When we announced this interview, we got a lot of people in foreign countries saying "I really want to ask Yoshioka-sensei a question!" or "I'm dying to get one of his illustrations!"
Yoshioka: Oh, I'd be honored. I don't know how we'd communicate, though. (Laughter)
I'll be your personal interpreter! (Laughter) If you had the chance, would you be interested in taking part in one of the overseas Transformers conventions?
Yoshioka: I'd really like to. We don't have that kind of thing in Japan.
I feel like if there was a Transformers-only event in Japan, a lot of fans would flock to it.
Yoshioka: At general events like Wonder Festival and Super Festival, it's not focused on Transformers, and there's no official booth, either. I wonder how many fans would come together in Japan for a TF-themed event?
Looking at the number of fans who line up to buy exclusives at the events we have now, I definitely think it's possible.
Yoshioka: It'd probably be those same people who would take part in a Transformers event. But that should be enough, as long as they don't mess up with the capacity of the convention center. (Laughter)