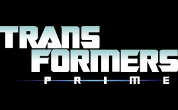 HubWorld has added a new Transformers Prime feature to their website, Raf's Notes!
This is designed to be an in-character "behind the scenes at Autobot base" look at Transformers Prime. The official spiel follows;
What if you could have secret access to the Autobots' base, getting the inside scoop on their latest missions and battles with the Decepticons? Well, that's Raf! He's got full access to all things Autobots, and he's taking notes.

We scored you exclusive access to his laptop, so now you can peek over his shoulder and see what's really happening behind the scenes. (Just don't tell him we gave you the secret password, or he might hack our system.) Check out Raf's Notes every week -- EXCLUSIVELY--here on HubWorld.com!