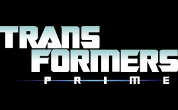 ≠
In a question and answer session with The Intergalatic Highway≠, voice actor David Kaye announced that he was turned down for several roles in the upcoming "Transformers: Prime" CGI series that will air on† the Hasbro / Discovery channel called The Hub later this year (within the US).
Q: Has there ever been a role you didnít get that you were really disappointed about?

A: Ya funny enough. ANYTHING in the new Transformer series. But hey Iíve had a great long run and itís a new deal for the creators of the new show and itís a clean slate but I have to admit I was sad to see it go. Thatís show business folks Thereíve been a couple of animated features too, also Star Wars and even the new Transformer films.