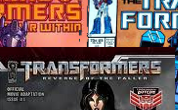 When Titan Publishing stopped the UK Transformers: Age of Extinction comic book many thought that it may be a few years until another UK Transformers comic would hit the shelves, well that all changed last Friday when Signature Publishing released the first issue in a new monthly UK Transformers comic called Transformers: Robots In Disguise. The comic will slowly reprint the IDW RiD stories along with new exclusive content for the UK market. Issue 1 is still available in stores right now and comes with a free disk shooting Bumblebee.
Here's a little more information and quotes on what you can expect from the comic book.
The "interactive" magazines features a Transformers toy, exclusive links to unlockable Transformers brand app content and a 20-page comic strip story in every issue.
"We are absolutely delighted to be given the opportunity to publish the official magazine for this iconic brand that targets a new generation of Transformers brand fans," confirmed Signature's Managing Director, Danny Morris.
"As with all of Hasbro's brands, the quality of the assets and storytelling is amazing, while the highly successful animated series and extensive toy marketing campaign will ensure this magazine is a great success.
"We look forward to creating a truly immersive brand experience, playing our part in bringing the characters to life and reigniting the imagination of Transformers: Robots in Disguise magazine readers."
• Transformers: Robots In Disguise magazine launches on Friday 16th October, priced at £3.49, and comes with a Bumblebee figure disc-blaster plus an additional free comic
Having picked up the first issue from our local Tescos we can confirm that the comic contains two strips, the frist is a reprint of "Fire when ready" which was the Free Comic Book Day issue 0 story from IDW. The second story is titled "Look Before You Leap!" and is written by Richard Mead with art by Fun Publications' artists Dan Khanna and Evan Guantt. The strip is lettered by Terry Sambridge