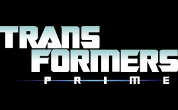 Geek Cast Radio and posted an ionterview with Steven Melching, writer of several episodes of Transformers Prime and Beast Machines, the key points that came out of this area

Other points he raised include:
We've not seen the last of SynthEn (introduced, and last seen, in the season 1 episode Stronger, Faster)
Steven Melching wrote the season 2 finale, Darkest Hour, and will be writing five episodes of season 3. Marsha Griffin (Prime series story editor, writer of Legacy, Predatory and Transformers Animated Endgame Part 2 amongst others) will also be writing five episodes for season 3.
Season 2 "will not end well" for the Autobots. Apparently the big question going into season 3 will be how they get out of the situation they find themselves in.
Season 3 will have a complete new setting, and no status quo.
Steven Melching would be okay with season 3 being the end of the series, because going into the series they knew how they wanted the series to end, and apparently that is how season 3 will end.