11-15-2008, 07:19 PM
GALVY
Senior Member


Posts: 349
Joined: Aug 2008
Reputation: 0

Re: "The Long Road" Chapter one- The Breakthrough
---
"um, thanx" galvanize called after the old mech

"now we go rex, and fast. the others will be moving about now" he pointed out to his large friend

"and im not gonna miss this boat"

the two of them began to run in the direction of the hangar......
---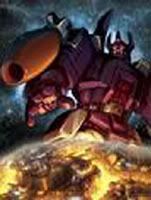 IM NOT MAD, IM LOVEABLE!!

User(s) browsing this thread:
1 Guest(s)
Return to Top
Return to Content