10-19-2008, 12:40 PM
GALVY
Senior Member


Posts: 349
Joined: Aug 2008
Reputation: 0

Re: "The Long Road" Chapter one- The Breakthrough
---
galvanize waited till durrals truck was long out of sight and began to walk up the street, being carefull as not to make too much noise ,but not quite look shifty enough to arouse any bots as to his intentions.
he found a duct cover that led under the street and removed the cover .
" ugg, what a stink" he remarked before dropping through the whole.
---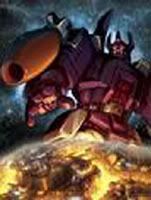 IM NOT MAD, IM LOVEABLE!!

User(s) browsing this thread:
1 Guest(s)
Return to Top
Return to Content