10-29-2008, 10:22 PM
GALVY
Senior Member


Posts: 349
Joined: Aug 2008
Reputation: 0

Re: "The Long Road" Chapter one- The Breakthrough
---
as galvanize was pulled up from the hole in the street he saw rex-rv walking towards him.

"rex, my old freind, ive being looking for you . i seem to have had an accident, could you please help me to the nearest repair factory?" he said rather loud
"i believe its this way" galvanize added as he tugged rex`s arm and led him away from the street.

" time to go my friend" he said in a more serious tone "now"
---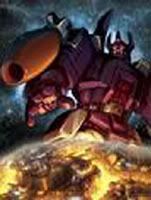 IM NOT MAD, IM LOVEABLE!!

User(s) browsing this thread:
1 Guest(s)
Return to Top
Return to Content