11-07-2008, 10:10 PM
GALVY
Senior Member


Posts: 349
Joined: Aug 2008
Reputation: 0

Re: "The Long Road" Chapter one- The Breakthrough
---
"leave this to me rexy"galvanize wispered

"AH, sorry bout that old friend" he started to the colonist, "we wernt going to leave the scene, we were just going to see if anyone was hurt down this alley here, since its quite thin and the ,erm, quake we just had may have trapped some poor soul. feel free to assist us,sir"


the older mech followed them into a small alley just of the street....

"ok rex" galvanize stated real quietly, "take him down when we are clear of the street, then run like mad"
---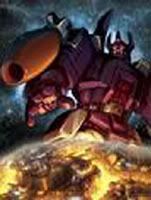 IM NOT MAD, IM LOVEABLE!!

User(s) browsing this thread:
1 Guest(s)
Return to Top
Return to Content