08-23-2009, 04:19 PM
GALVY
Senior Member


Posts: 349
Joined: Aug 2008
Reputation: 0

Re: Sari Sumsac TV series
---
to be fair i can see the appeal of a sauri sumdac show. but it would need to move away from the transformers for it to truly work.
but it would end up as a half girl half robot , my dads an inventor , my enemy rides a pony , i look like dee dee from dexters lab kind of show.
id probably watch. dee dee rocked

---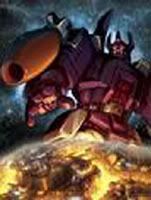 IM NOT MAD, IM LOVEABLE!!

User(s) browsing this thread:
1 Guest(s)
Return to Top
Return to Content