08-20-2009, 09:08 PM
GALVY
Senior Member


Posts: 349
Joined: Aug 2008
Reputation: 0

Re: Sari Sumsac TV series
---
sorry , but unless you have cpt fanzone then this show would not work. everyone knows he kept animated together.
more agile than prowl, stronger than grimlock, sexier than blackarracnia......

you should do a cpt fanzone show. now that would be cool. he could be saris arresting officer......... :oops: :oops: :roll: :lol:
---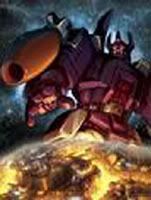 IM NOT MAD, IM LOVEABLE!!

User(s) browsing this thread:
1 Guest(s)
Return to Top
Return to Content