12-09-2010, 09:28 PM
quartz
Administrator


Posts: 266
Joined: May 2011
Reputation: 0

Transformers 2010 Unicron's now available
---
Our 2010 Unicron's arrived on Tuesday completed with messed up VAT charges that I am still querying.
They are 120 quid including recorded delivery shipping within the UK (more for international postage) if anyone is still interested.

We currently have 7 still available I know some of you were interested before (a few months back) if you still are then please let me know. I'm going to box up and post out the first 1 or two this weekend and should take some photographs tomorrow evening so you can see a full review, preferably with comparisons to the original Armada figure and the Lucky Draw version (I don't own the black one)
12-16-2010, 11:57 PM
GALVY
Senior Member


Posts: 349
Joined: Aug 2008
Reputation: 0

Re: Transformers 2010 Unicron's now available
---
if i had the money i would. some stupid thing called xmas is preventing me. i asked the kids but they said "no" when i suggested i get them a joint present. :cry:
---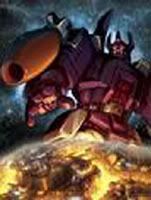 IM NOT MAD, IM LOVEABLE!!
12-17-2010, 08:45 AM
KingGrimlock
Senior Member


Posts: 654
Joined: Aug 2008
Reputation: 0

Re: Transformers 2010 Unicron's now available
---
I would but then I'd need the money to extract my nuts from my stomache.
---
[center]
[/center]

User(s) browsing this thread:
1 Guest(s)
Return to Top
Return to Content