06-01-2010, 01:43 PM
Mirage
Cthulukitty Overlord.


Posts: 83
Joined: Jun 2008
Reputation: 0

RIP Stephen Perry
---
Best known as a Writer on the TV series ThunderCats (comic and TV series) and SilverHawks was confirmed as having been murdered in May :-(
---
Worried about the cruelty and lack of mercy as applied to food? All I can say is that we did not climb to the top of the food chain to eat soya

06-01-2010, 02:32 PM
KingGrimlock
Senior Member


Posts: 654
Joined: Aug 2008
Reputation: 0

Re: RIPE Stephen Perry
---
It's been confirmed now? Damn...

RIP sir, you will live on in your work.
---
[center]
[/center]
06-01-2010, 03:22 PM
Mirage
Cthulukitty Overlord.


Posts: 83
Joined: Jun 2008
Reputation: 0

Re: RIP Stephen Perry
---
I read it over at SFF.net and they tend to be on the ball with these things.

There wasn't much hope after they found his van near a severed arm, and apparently other body parts were found nearby...

His partner and son were told that the investigation had been changed from a missing persons to an apparent homicide on the 19th. And the news was released publically yesterday from the looks of it.

It's really sad, He effectively wrote large parts of the Thundercats mythos, but because it was all freelance he didn't get a penny in royalties. He was diagnosed with terminal bladder cancer in 2008 when he was living in his car. At which point Hero Initiative got him treatment, and put a roof over his head.
---
Worried about the cruelty and lack of mercy as applied to food? All I can say is that we did not climb to the top of the food chain to eat soya

06-01-2010, 03:30 PM
Phill
Senior Member


Posts: 422
Joined: Jun 2008
Reputation: 1

Re: RIP Stephen Perry
---
I've been following this story for a while now. Funilly enough I was explaining to my girlfriend about American health and was using his case as an example of what happend when their Health Insurance goes wrong. That night I read about him being missing.

The statement about his case becoming a homicide was released on the 27th.
---
360 MiniCons and counting.


Click the pic to visit my site.
Knowledge is knowing a tomato is a fruit. Wisdom is not putting it in a fruit salad.
06-01-2010, 09:54 PM
GALVY
Senior Member


Posts: 349
Joined: Aug 2008
Reputation: 0

Re: RIP Stephen Perry
---
Thundercats is on my list of all time great cartoon series. a real shame it ended like this for the poor guy.
---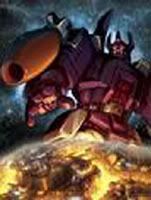 IM NOT MAD, IM LOVEABLE!!

User(s) browsing this thread:
1 Guest(s)
Return to Top
Return to Content