Nike Free Convoy
Click the link or image above to view the
Nike Free Convoy toy gallery
. The gallery contains 47 images of this figure for your viewing pleasure.

Transformers Generations Deluxe
The Transformers Generations Book and Transformers Generations Deluxe Book both contained various Transformers concept art, most of which had never been seen before. Transfor ....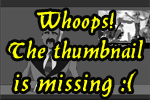 Hasbro Inc submitted a trademark application for
ROM THE SPACEKNIGHT
with the USPTO on the Thursday, 6th November 2008. The mark was submitted within the category
paper, cardboard and goods made from these materials, not included in other classes; printed matter; bookbinding material; photographs; stationery; adhesives for stationery or household purposes; artists' materials; paint brushes; typewriters and office requisites (except furniture); instructional and teaching material (except apparatus); plastic materials for packaging (not included in other classes); playing cards; printers' type; printing blocks
and currently has as status of
Abandoned because the applicant failed to respond or filed a late response to an Office action. To view all documents in this file, click on the Trademark Document Retrieval link at the top of this page.
.