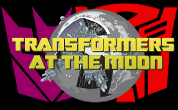 Good morning world.
Due to work commitments we were unable to draw the winners of our Transformers Prime DVD competition last night and so we have done so this morning.
The two winners of the limited edition Transformers Prime DVD box set called Orion Pax, which is Season 2 Part 1 and comes complete with 8 trading cards and an Arms Micron figure are ...
Jon Nickson AKA LocustReignUK on Twitter
Sean McLaughlin on Google+
We would like to thank everyone who entered the competition across Twitter, Google+ and Facebook. We would also like to thank Primal Screen Entertainment as well as Abundant Marketing who kindly supplied the DVDs for us to give away.
We shall be contacting the winners via Social Media to obtain your addresses so that we can send out the DVDs.