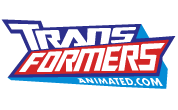 A new campaign has been annouced in Japan called Transformers Museum, in which stores around Japan will be running exhibitions on the Transformers toy line.  Included in the delbrations is a limited edition  Black Voyager Class Transformers Animated Optimus Prime.




So far not much is known about the event, though it will be occuring at Otsu Western Store in Kyoto from the 3rd of August to the 8th and at Yokohama Sogo Store from the 10th to the 16th. So far it is unknown if further stores and dates will be added.
In addition to Optimus Prime Black Version being on sale in limited numbers for 4200 yen, attendees will be able to see a Camaro painted up as Bumblebee and 6ft models of Prime and Bumblebee, and will be able to purchase Masterpiece Convoy as well as Transformers T-shirts and cups.

The Otsu Store's page can be seen here and a .pdf of Yokohama's event can be seen here.