Snarl
Click the link or image above to view the
Snarl toy gallery
. The gallery contains 10 images of this figure for your viewing pleasure.

Transformers Generations Deluxe
The Transformers Generations Book and Transformers Generations Deluxe Book both contained various Transformers concept art, most of which had never been seen before. Transfor ....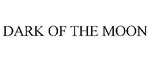 Hasbro Inc submitted a trademark application for
DARK OF THE MOON
with the USPTO on the Wednesday, 29th September 2010. The mark was submitted within the category
paper goods and printed matter, namely, address books; comic books; notebooks; picture books; interactive mystery story books; fantasy adventure story books; books containing puzzles and games; instructional manuals and printed strategy guides for games; book covers; photograph albums; printed invitations; trading cards; writing pads; posters; book marks; non-electronic personal day and desktop planners and organizers; artist materials, namely, pencils, pens, gift wrap paper; paper gift tags; paper gift bags; paper gift boxes; correspondence note paper; greeting cards; paper party decorations; party goody bags of paper or plastic; postcards; stickers; sticker books; calendars; temporary tattoos; school and office supplies, namely, pens, markers, notepads; binders; stationery; notepads; pencil cases; desk pads and stationery sets comprised of paper, envelope, seals, notepads; stencils; patterns for making costumes; rubber stampers, ink pad, colored pencils; series of fiction books in the field of entertainment and science fiction; bi-monthly and monthly magazines dealing with role-playing adventure games; fantasy art posters; fantasy adventure novels
and currently has as status of
Abandoned because no Statement of Use or Extension Request timely filed after Notice of Allowance was issued. To view all documents in this file, click on the Trademark Document Retrieval link at the top of this page.
.